I am a big fan of the Sims games. And I have a complete collections of Sims 1 to Sim 3 including the expansions. I have to admit that there are times that I get bored playing the game. And to make the game more exciting, I need to install something on the game to make it more exciting and fun.
Kaya lang magiging: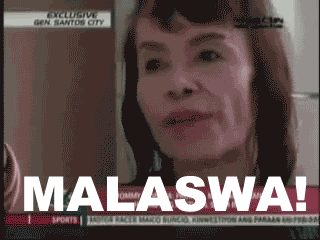 Yes, Mommy Dionisia magiging malaswa ang game
If you want to make your Sims 2 game Bastos at Malaswa go to this website:
www.sexysims2.com
Firstly, you need to register first and become a member to access the website. And once you are member just click on Downloads and choose from a variety of kamanyakan at kalibugan LOL!
Here are the examples of the Sims X-rated version (Pwede Straight, Gay or Lesbian)
STRAIGHT
GAY
LESBIAN
Actually there is another game which is very similar to the Sims. The title of the game is Singles: Flirt up your life and its sequel Singles 2: Triple Trouble. This game is for adults only and not for kids. Coz there is nudity and lots of sex.
This game was panned by critics eventhough the graphics were good. They criticize the game because it's just a ripoff of Sims series.
Here are some sample videos of the game:
STRAIGHT
GAY
LESBIAN
You can download the game here:
http://hotfile.com/dl/128054608/ab23850/Download_links.txt.html